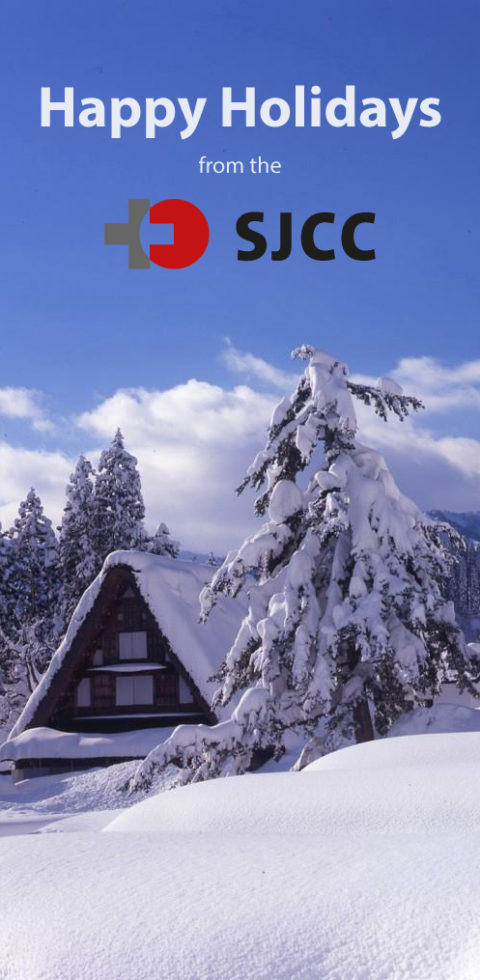 SJCC starts with a New Team in the New Year 2016!
Dear Members and Friends,
It is my pleasure to inform you that I was elected by the Board as the new President of the Swiss-Japanese Chamber of Commerce (SJCC) at the last meeting on December 7, 2015.
I would like to express my gratitude for all support and particularly to thank Felix Bossert for all he has done during his presidency.
Having served the Chamber as Managing Director from 2003 to 2009 and a few years later as a board member as well as through my professional and private contacts, I am very familiar with Swiss-Japanese relations and have had the opportunity to meet many of you on various occasions over the years. I very much look forward to meeting many of you again at the upcoming events.
My goal is to serve and to further develop Swiss-Japanese economic and business relations and to provide SJCC members with a valuable, relevant and inspiring networking platform and added value.
Japan and Switzerland, two strong and reliable economies, share excellent and long-standing bilateral relations. As a bilateral chamber, the SJCC must reflect the strength of this relationship as well as present an appropriate level of visibility.
I also have the pleasure of informing you that Dominique Ursprung has been appointed as the SJCC's new Managing Director. He will succeed Paul Peyrot, whom I would like to thank for his support for the Chamber over the past six years.
Dominique has been with the SJCC since 2007 when he received a scholarship for a "Year in Japan" from our fund; since 2012 he participated actively in the Chamber's activities as a board member.
The Board, Dominique and I are highly motivated to continuously improve the Chamber and to serve the members' best interests.
As this year draws to a close, I would like to extend to you my Season's Greetings and best wishes for 2016 on behalf of the entire SJCC Board.
Our next event will be the Shinnenkai on January 11 featuring a presentation by Sam Perry from Pictet Asset Management, London. Participation for SJCC members is free of charge but registration is necessary.
I very much look forward to seeing you in 2016 at our Shinnenkai at the Zunfthaus zur Meisen in Zurich.
Best regards,
Martin Herb
President SJCC