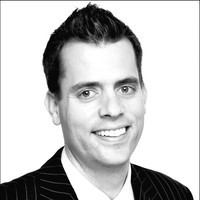 In May 2019, Philipp Saurer succeeded Martin Stricker as the Chairman of the Scholarship Fund. Prior to that, in November 2018, he was appointed to the Board of the Swiss Japanese Chamber of Commerce (SJCC).
Mr. Saurer has extensive experience of working and livig in Japan. After obtaining a Bachelor in BA from Berne University and work at a local company, he had the opportunity to move to Japan working for the watch company Century Time Gems Ltd. Subsequently, he decided to join HTM, a company supporting foreign companies in back-office and business setup. After eight years, he wanted to go "on the inside" and decided to join LNS Japan, a Swiss machine tool peripherals manufacturer, as a Head of Finance and Administration. LNS runs a factory in Ishikawa prefecture, so this new role gave him an opportunity to experience life and work outside the big cities – a good change to working in the Tokyo service industry. After 12 years in Japan, LNS offered him in a new position based in Switzerland (Orvin) to manage the groups digitalization projects.
During his time in Japan, Philipp Saurer served as an advisor to the board of the SCCIJ in Tokyo.
Former Chairmen of the SJCC Scholarship Fund
Martin Stricker
Chairman 2016 – 2019
In January 2016, Martin Stricker succeeded Paul Dudler as the Chairman of the Scholarship fund after having been a member of the board of the Swiss Japanese Chamber of Commerce (SJCC) since June 2014.
On an honorary basis Martin Stricker served as the President of the Swiss Chamber of Commerce & Industry in Japan (SCCIJ) from February 2010 to February 2013.
In 2004, he established Gaipro, Inc., a company dedicated to Executive Search and Management Consulting in Tokyo. In 2014, when G&S Japan acquired Gaipro, he became a Board Member and shareholder of G&S Japan.
He now lives in Basel, Switzerland with his family and works for the cantonal government of Basel-Stadt in the Economic Development Unit.
Martin Stricker is a Swiss born entrepreneur, who has spent over 20 years in Japan. After graduating with an MBA from the University of St. Gallen (HSG), Switzerland, he attended Sophia University in Tokyo.
Paul Dudler
Chairman 2001 – 2015
On the occasion of the SJCC Bonenkai on 7 December 2015, Mr. Paul Dudler gave his Farewell Speech looking back at 15 years as Chairman of the SJCC Scholarship Fund from 2001 – 2015. After his speech, Paul Dudler was awarded an honorary membership in the SJCC Alumni Organisation by Dominique Ursprung, president of the SJCC Alumni Organisation.
Paul Dudler has passed away on 7 February 2021.