Dear Members and Friends of SJCC

While Switzerland is gradually easing its measures aimed at combatting the corona virus pandemic, Japan with a relatively small number of infections compared to other countries declared a state of emergency in several regions with a huge stimulus plan to support the economy.
At present, it seems that the economic and social impact of the virus will be heavy. Therefore, a rapid back to stable business conditions is crucial to keep the impact as low as possible.
In this context, I am pleased to welcome a new member of the Chamber, which is actively engaged in the global fight against COVID-19. As global biopharmaceutical and health care company, it helps in a large measure to make life better and society safer. It's my pleasure to welcome Takeda Pharmaceuticals International as a new corporate member of the SJCC
---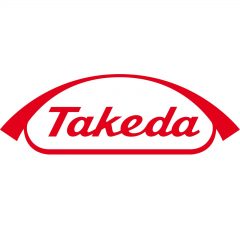 Takeda is a patient-focused, values-based, R&D-driven global biopharmaceutical company committed to bringing Better Health and a Brighter Future to people worldwide. Its passion and pursuit of potentially life-changing treatments for patients are deeply rooted in almost 240 years of distinguished history and culture in Japan. Headquartered in Tokyo, it has a Global presence in approximately 80 countries. Takeda is a leader in the treatment of rare diseases in immunology, hematology, metabolic and lysosomal storage disorders. Equally important focus areas are gastroenterology, neuroscience, oncology and vaccines.

Takeda entered the Swiss market in 1986 under the name Takeda Pharma AG. Since January 2020 Takeda Pharma AG (Takeda Switzerland) is located in Opfikon-Glattbrugg, Zurich, together with the regional head office for Europe and Canada. Overall, more than 1'000 employees are located at this site. The focus of Takeda Switzerland and its 100 employees is the marketing authorization and distribution of medicines for patients in Switzerland. At the state-of-the-art biopharmaceutical manufacturing site in Neuchâtel, another 600 highly qualified employees produce recombinant blood clotting factors for the global market.

Takeda's Coronavirus Efforts: Takeda is committed to taking steps in the fight against the rapidly spreading novel coronavirus and together with other industry partners formed a plasma industry alliance to develop a potential therapy for treating COVID-19. 

The alliance will work toward developing one unbranded anti-SARS-CoV-2 polyclonal hyperimmune globulin medicine with the potential to treat individuals with serious complications from COVID-19. The collaboration will leverage leading-edge expertise and work that the companies already have underway. Takeda believes that by bringing together the brightest minds, and leveraging collective resources and expertise, it can achieve more – and faster – than by working independently.  A collaborative industry approach puts patient interests and public health first. 

As a global pharmaceutical leader, Takeda is doing all it can to protect the health of its employees, their families and its communities, while ensuring its medicines continue to reach patients who rely on them. To this end, Takeda has applied its guidance to work from home more broadly to its global colleagues and including as many of its customer facing employees as possible to reduce the risk of infections and allow health care facilities to reprioritize their time to manage the COVID-19 crisis.
---
Adapting to the current circumstances in a move of innovation, the Chamber held its very first, well attended webinar last week. Guest speaker Martin Schulz, Chief Policy Economist at Fujitsu, joined in from Tokyo to present his analysis of "Japan's Special Way through the Corona Crisis and towards a "New Normal"".
Closing this message, I underline that the Chamber is at your full disposal. Do not hesitate to contact us for any support we can provide to you.
We keep in touch and are looking forward to seeing you very soon again.
Kind regards

Martin Herb
SJCC President