News
/
2020
Japanese Restaurants Are Reopening!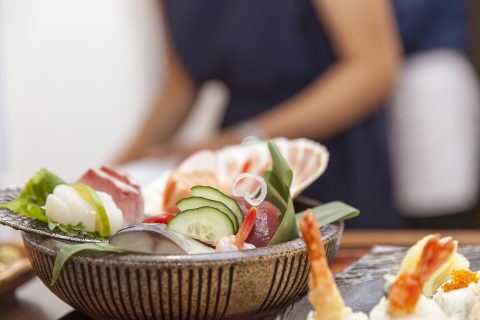 Several members of the SJCC are from the food and beverage industry, running their own shops, restaurant or catering services. They all feel the challenges of the current situation, we therefore encourage you to support them and make use of the different offers that they currently provide.
Here below you find an updated list of online offers, take away and the upcoming reopening of the restaurants:
Bimi Japan-Restaurant
Bimi Restaurant will be back on 12 May, reservations are already possible now. In the meantime, Bimi is offering Bento Boxes at noon to pick up on site (Seefeld) or from 12:40 at the Nishi Shop Schaffhauserstrasse. For both please pre-order via [email protected]
Online shopping is possible via Nishi Shop: www.nishishop.ch . You can visit Nishishop 1 (Schauffhauserstrasse) and Nishishop 2 (Falkenstrasse) again from 12 May.
Sala of Tokyo
Sala of Tokyo will reopen from 12 May. Guests are kindly asked to make reservations online: www.sala-of-tokyo.ch/reservations/
Do you want to surprise your beloved ones and show them traditional Japanese cuisine, or do you want to stand out with something original? You can support Sala of Tokyo by buying vouchers for yourself or as a present. How to order vouchers via e-mail is explained here.
Shinsen
Shinsen reopens on 11 May. Detailed information are available on the Shinsen Facebook page.
Current offer by Shinsen: Order Take Away from Restaurant Shinsen
Delivery from Restaurant Shinsen via Uber Eats or Eat.ch
If you happen to live in Zurich's Kreis 3: Weekly changing bowls delivered without delivery fee or minimum order quantity: bowlz.ch. The delivery area is constantly being expanded.
shizuku
What about a Mini Sake Tasting at home? Is there enough Japanese craft beer in your fridge? Or are you simply looking for some inspiration how to create your in-house 'Sake Hanami Bar'? Shizuku has loads of great ideas – not only in their online shop but also in the shizuku store that is reopening on 12 May.
Boulangerie Pâtisserie Wolfisberg
With its shops in Geneva, Carouge and Rolle (click here for all locations), Boulangerie-Pâtisserie Wolfisberg will be fully open again from 11 May. Check out their facebook page for inspirations and updates.