News
/
2017
New Board Members from Sika AG and University of Zurich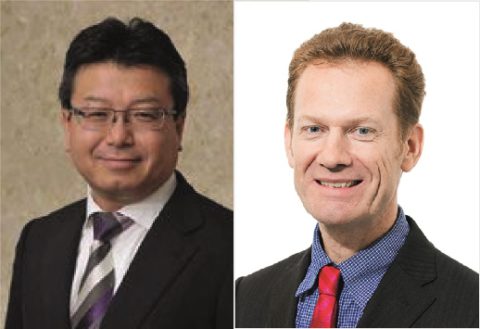 The Board of the Swiss-Japanese Chamber of Commerce (SJCC) has been reinforced with two new members representing the construction business as well as academia.
Prof. Dr. Christian Schwarzenegger, Vice President Law and Economics at University of Zurich will bring in his expertise from academia, (sports) law as well as academic cooperation with Japanese universities.
Mr. Koichi Oba, Head Corporate Target Market Roofing at Sika AG has extensive experience from doing business in Japan and Switzerland. Beyond that he has been active in the SJCC for many years in different positions. Mr. Oba will further be in charge of the strong support that Sika AG provides for the SJCC Scholarship Fund.