News
/
2017
SJCC co-organizes anniversary events: 50 Years of Partnership between ADB and Switzerland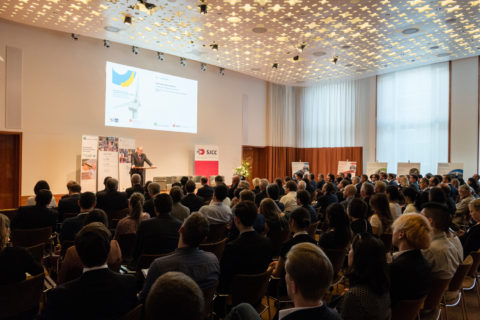 50 years ago, Switzerland joined the Asian Development Bank (ADB), a regional multilateral development bank based in Manila. ADB is dedicated to reducing poverty in Asia and the Pacific through inclusive and environmentally sustainable economic growth and regional integration.
On the occasion of AsDB's 50th anniversary and to celebrate Switzerland's 50 years of membership, the Swiss-Japanese Chamber of Commerce (SJCC) together with the ADB, the Swiss Confederation and the University of St. Gallen held a series of events to celebrate this long-standing development partnership.
On 19 October, 180 guests met for the anniversary celebration in St.Gallen's Einstein Congress Hotel. The programme included introductory addresses by Ambassador Raymund Furrer and ADB Vice-President Dr. Bambang Susantono, as well as a panel discussion.
Event Reports: