News
/
2018
Does Switzerland Have to Expect Discrimination in Japan?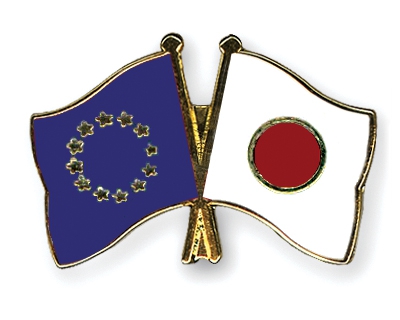 The Free Trade Agreement between the EU and Japan will enter into force in 2019 – the Federal Council has now expressed its opinion.
On 31 January 2018, the Federal Council issued its opinion concerning a Parliamentary Interpellation by National Councilor Elisabeth Schneider-Schneiter entitled "The free trade agreement between Switzerland and Japan must be renewed."
According to an article in the Neue Zürcher Zeitung (NZZ), Mrs. Schneider-Schneiter, who also acts as President of the Parliamentary Group Switzerland-Japan, is kicking at an open door with her appeal:
The Federal Council has confirmed the assessment that the new EU-Japan FTA will "eliminate some of Switzerland's competitive advantages and could even lead to discrimination in certain areas, such as market access for basic agricultural and processed agricultural products."
Although the Swiss government has repeatedly signaled to Japan that it is interested in further developing the agreement, negotiations have not yet begun.
The Federal Council has therefore promised to "continue to actively promote the modernization and further development of the bilateral Agreement on Free Trade and Economic Partnership between Switzerland and Japan (JSFTEPA)."
First Analysis to Be Published Soon
A first analysis has been commissioned by Switzerland Global Enterprise (S-GE) on how the new EU-Japan FTA affects the competitiveness of Swiss companies in Japan. It will be presented by Prof. Patrick Ziltener of the University of Zurich on 27 February 2018 at "Impulse Event: Japan", an afternoon seminar at Forum St. Peter in Zurich, jointly organised by the Swiss-Japanese Chamber of Commerce (SJCC), Switzerland Global Enterprise (S-GE) and the Japan External Trade Organisation (JETRO).