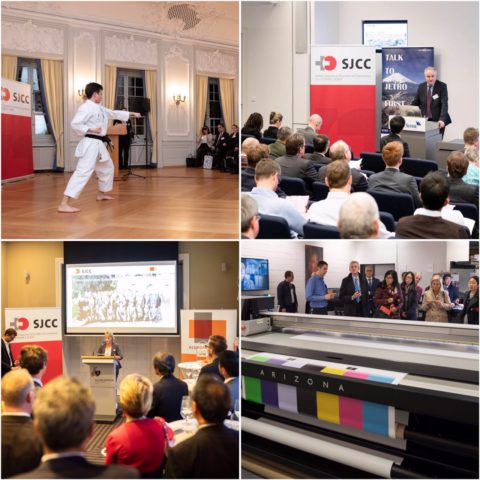 Dear Members and friends,
I thank you for a very successful year 2019 for the SJCC. Your valuable contribution and support are very much appreciated.
The Shinnenkai at the beginning of the year could not have been more timely with a speech by Robert Teh from the World Trade Organization (WTO) presenting his Outlook for Global Trade. The other highlight at this event was the Kata demonstration by Swiss athlete Yuki Ujihara who has since continued his impressive career currently 60th in the WKF world ranking as the only Swiss male Kata athlete in the top 100.
The strong collaboration with S-GE and JETRO led to another very well attended seminar in spring. Topics discussed where the EU-Japan EPA and its impact on Swiss companies, the ICT industry in Japan and a case study of Fischer Connectors S.A. on how to set up a subsidiary in Japan.
In July, the SJCC President was invited to join the official business and science delegations to Japan, led by Federal Councillor Guy Parmelin. On 2 September, the SJCC together with the Parliamentary Group Switzerland-Japan and EconomieSuisse organised the commemoration of the 10th anniversary of the Swiss-Japanese FTEPA. State Secretary Marie-Gabrielle Ineichen-Fleisch who chaired the first Joint Committee of the agreement in 2009, shared her thoughts on the past and future of this poneering trade treaty.
2019 was also a year with numerous attractive events that the Chamber organised together with corporate members:
The Chamber now looks forward to the Olympic Year 2020 where Japan will be in the international spotlight. May Tokyo 2020 bring a lot of success to the Swiss and Japanese athletes competing!
Now I wish you all the best for the new year and hope to see you again at the Shinnenkai on 20 January 2020.
Yours sincerely,
Martin Herb
SJCC President