News
/
2020
The Current Situation in Japan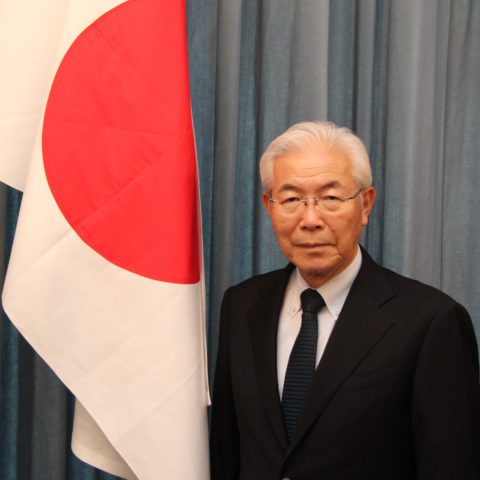 On the 18 Novemeber, the Ambassador of Japan and SJCC Honorary Chairman, H.E. Kojiro SHIRAISHI addressed members and guests of the SJCC with a keynote speech.
The Webcast started with a short introduction of the speaker by SJCC President Martin Herb. Ambassador SHIRAISHI (白石興二郎) presented his letter of credentials on the 24 October 2019 to then Swiss President Ueli Maurer. Mr. Shiraishi succeeded Mr. Etsuro Honda, who represented Japan's interests in Switzerland from June 2016 to March 2019.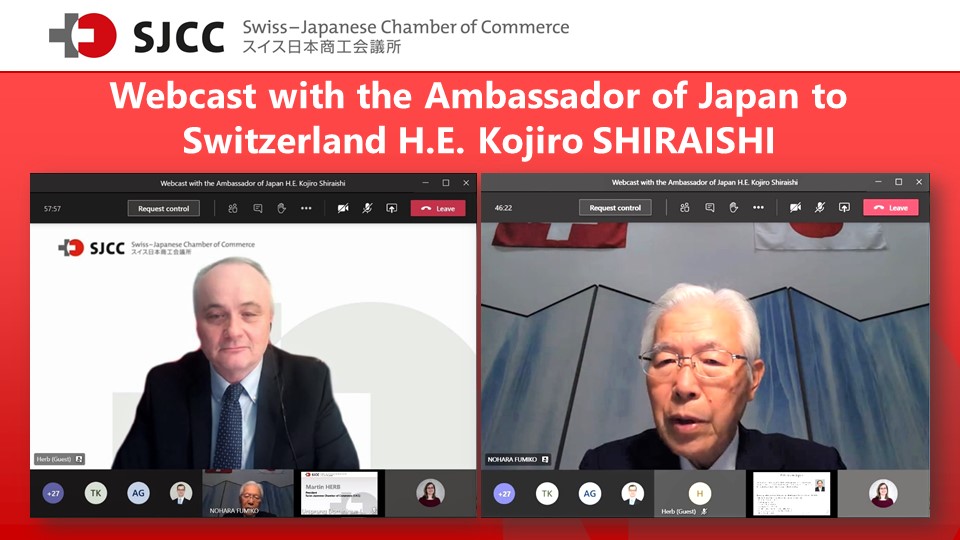 Ambassador Shiraishi (73) is the former president of the media conglomerate Yomiuri, best known for the daily newspaper "Yomiuri Shimbun" and the baseball team "Yomiuri Giants", where he served as owner for several years. Furthermore, Mr. Shiraishi was part of the nine-member expert panel that helped choose Reiwa as Japan's new era name in his function as head of the Japan Newspaper Publishers and Editors Association. Ambassador Shiraishi originally comes from Toyama Prefecture in the Chūbu region. After studying at the University of Kyoto, he made a career as a political journalist with the Yomiuri Shimbun.
As he explained during the webcast, it is his career as political journalist that brought him in contact with many of today's political leaders of Japan, including Prime Minister Yoshihide Suga. The Ambassador reported about a recent trip to Japan during which he had to undergo all the strict measures currently in place when entering japan, i.e. PCR test at the airport and then self-quarantine for 14 days. He recalled Japan's basic guideline since the beginning of the pandemic to avoid "the three Cs": Closed spaces, Crowded places, and Close contact settings.
Subsequently Mr. Shiraishi explained the ongoing challenge for Japan to balancing novel coronavirus countermeasures and economic activities. The Ambassador concluded his presentation with an outlook to the 2020 Tokyo Olympics and Paralympics in summer 2021 as well as the EXPO 2025 in Osaka, Kansai.