Dear members and friends
Approaching the end of the year, I would like to thank you for the support you have shown towards the SJCC in 2021. Once again, a challenging year is coming to an end.
We could conclude 2021 with an excellent presentation by Martin Schumacher, Country Managing Director Switzerland of Hitachi Energy, about the transformation from ABB's Power Grids Division to Hitachi Energy.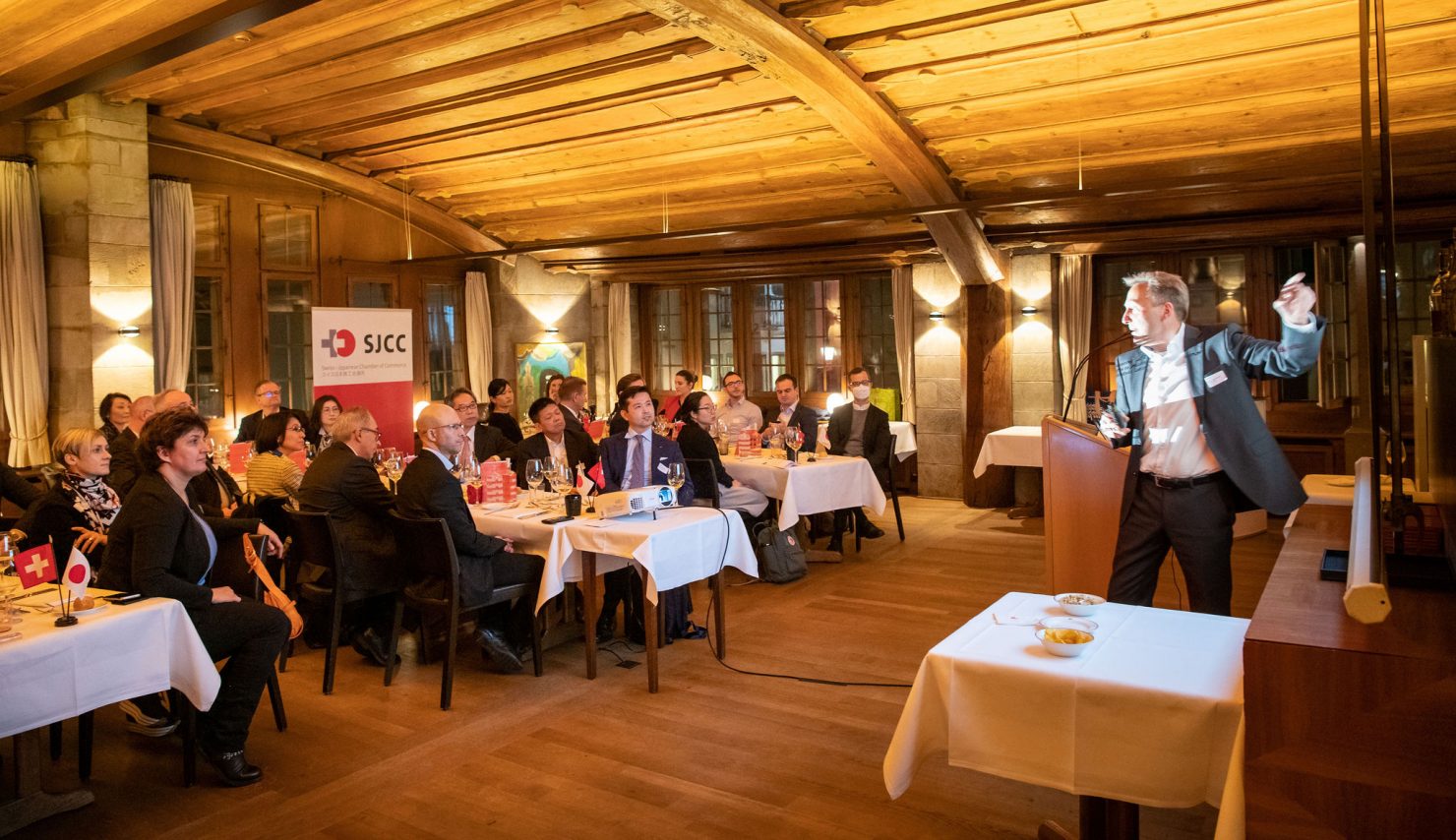 We will start into the new year on 10 January with the SJCC Shinnenkai 2022 at the prestigious Zunfthaus zur Meisen in Zurich. H.E. Kojiro Shiraishi, Ambassador of Japan, will present an outlook for Japan in 2022 under a new leadership. The presentation will be followed by the Sake Barrel Opening Ceremony Kagami-Biraki and an apéro with Sushi. Beautiful flower arrangements by Ikebana International Zürich Chapter will be presented as well at the event. Thank you for taking note that the event will take place under strict sanitary measures.
Finally, I inform you that Dominique Ursprung, who has acted for six years as Managing Director of the SJCC, resigns from his role at the end of this year. Dominique has been an excellent managing director who was committed to advance Swiss-Japanese relations. I express my gratitude to Dominique for his achievements from 2016 to 2021. I am happy to report that Dominique is joining the SJCC Board and will continue to act as SJCC Secretary for the Parliamentary Friendship Group Switzerland-Japan.
The office of the SJCC will from now on be managed by the president's office.
I am looking forward to seeing you in 2022. Best wishes for the holiday season and for the new year.
Best regards Martin Herb SJCC President