News
/
2021
Federal Council: CPTPP with Negative Impact on Swiss Exporters – Accession a Major Challenge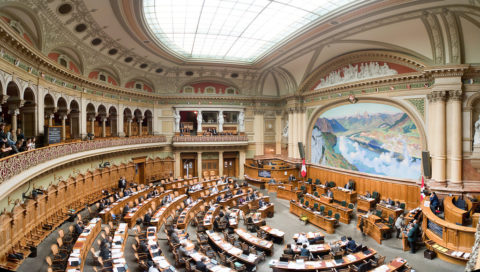 The President of the Switzerland-Japan Parliamentary Group, National Councillor Elisabeth Schneider-Schneiter, submitted an interpellation on 2 December 2020, asking the Federal Council whether Switzerland's accession to CPTPP could be a way to update and extend the Swiss network of Free Trade Agreements, including the Switzerland-Japan EPA from 2009.
On 3 February 2021, a detailed answer was published in German and French. The statement shows where the Swiss goverment currently sees the advantages and disadvantages of the Comprehensive and Progressive Agreement for Trans-Pacific Partnership (CPTPP).
Discrimination of Swiss Exporters due to CPTPP
The Federal Council confirms that due to the tariff reductions agreed between the CPTPP parties, negative effects on the competitiveness of Swiss exporters are to be expected, especially in trade relations with countries with which Switzerland has not yet concluded its own free trade agreements, i.e. Australia, New Zealand, Malaysia, Vietnam and Brunei.
Swiss accession to CPTPP would indeed help to eliminate this discrimination. In addition, accession to CPTPP would also be positive due to the standardisation of the rules for exporting goods as well as uniform rules of origin within the entire CPTPP region.
GIs, Patents and Proof of Origin in CPTPP Difficult to Accept
At the same time, the assessment also shows that "Switzerland's possible accession to CPTPP would also be associated with major challenges", namely the grace period for patent applications, certain limitations on the protection of geographical indications (GI) and the verification of proof of origin by the importing country. The Federal Council concludes that Switzerland would not accept or would find it difficult to accept those rules.